Health, care and well being services during the Covid-19 pandemic
During Lockdown we wanted to give people the chance to share their experiences to help the health and social care system understand the impact locally and identify any gaps in information and services they might be able to fill.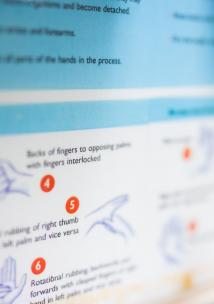 Summary
At the beginning of lockdown we did not know what impact Covid-19 would have in Shropshire and how challenging it would be for NHS and social care services so we asked open rather than direct questions to allow people to go into the detail they felt comfortable with. The majority of people recognised the challenges the pandemic placed on the system and told us that they valued the NHS and wanted to protect it.
We ran the survey on our website from 9th April to 31st May. During this period, in order to help the system to be as responsive as possible, we produced four weekly interim reports to share our findings. This is the final overarching public report.
We received a total of 568 responses from people across the county and over the border.
Key Findings
An average of 93% of people told us they had found it easy to find clear and understandable information about how to keep themselves and others safe.
Not surprisingly, when we asked if the pandemic had affected people's mental health and wellbeing the majority reported a 'slight' (51%) or 'significant' (13%) impact. Key workers and people working during the pandemic reported a greater impact on their mental health and wellbeing than those not working.
Overall 40% of people told us that their healthcare had been affected by the pandemic, this figure rose to 69% for those people with a disability
On average 10% of people using social care services told us that their care had been affected by the pandemic, the highest figure being in May (16%).
The main coping strategies included focusing on the positives, finding a new appreciation for the surroundings, staying active, getting outside and maintaining contact with family and friends and wider support networks.