Dementia Services - engaging for the future
During 2015-16 we talked to people living with dementia, their families, their carers and also services providers in Shropshire.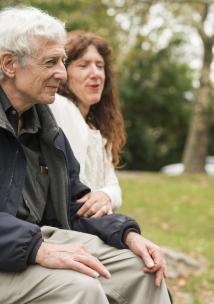 The recommendations were used to inform the new Dementia Strategy for Shropshire 2017-2020. Our report and the Strategy were presented to the Health and Wellbeing Board in 2016.
Key Findings
A key recommendation in our report was to provide every person living with dementia with a 'dementia care advisor' who will know that person and their family and be able to support and guide them through their dementia journey.
Update - September 2017
Shropshire now has two Dementia Companions undertaking the 'dementia care advisor' role, hosted and trained by the Alzeimer's Society, in Oswestry and Ludlow. We are delighted to hear that this is now happening and would like to hear feedback from people who are being supported by a Dementia Companion and look forward to more such post being established across the county.