Pain Management Services in Shropshire
We asked people about their experiences of using the Pain Management Service, delivered in Shropshire by Connect Health.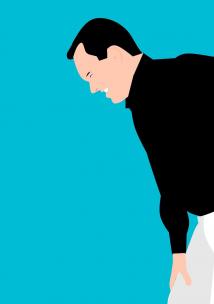 Locally Musculo-skeletal (MSK) services within Shropshire, Telford & Wrekin are undergoing a transformation.  MSK services cover a wide range of conditions which affect the bones, joints and muscles and include back pain and some auto immune conditions.  
Following on from an Enter & View project we did in 2017 we wanted to hear about people's current experience of using the pain management service in Shropshire.  We used a survey to gather people's experiences and compare them to responses from 2017. 
The original Enter & View report can be read here Inhealth Pain Management Solutions - Enter & View visit report | Healthwatch Shropshire  
Key Findings
Satisfaction with the service 
4 people who completed our survey rated the service as Excellent (1) or Good (3).  This represents 17% of respondents compared to 73% of respondents in 2017 rating the service as Excellent (16) or Good (22)
13% of respondents said that they would recommend the Pain Management Service to others in this survey.  In 2017 this figure was 86%.
Face-to-face appointments
17 people had attended a face-to-face appointment and 6 had not.  Experiences of face-to-face appointments were good with 15 people telling us that clinics were either easy (8) or very easy (7) to get to.
Waiting times
Waiting times did not seem to be adversely affected by the pandemic and on average people were waiting less time due to telephone appointments.
Referrals and awareness of the service
3 people mentioned a lack of follow up and needing to be re-referred to the Pain Management Service more than once.
11 people told us that they had experienced chronic pain but had not been told about the Pain Management Service or referred to it.
Expectations and information provided prior to attending the pain management service
People who had been told what to expect from the service and who had rated the information received in advance as good or excellent were more likely to rate the service overall as good or excellent and to have a better understanding of their treatment options, aims, lifestyles changes they could make and improvements they could expect.
You can download the full report which includes a service provider response from Connect Health here.