Royal Shrewsbury Hospital Ward 27 (General Medicine and Supported Discharge) - Enter & View visit report
The purpose of the visit was to understand the quality of care provided in a temporary ward; what the patient experience is, and if there are challenges that are perhaps not found in permanent wards.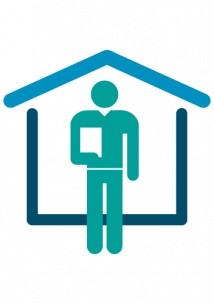 Summary
The Shrewsbury & Telford Hospital NHS Trust (SaTH) told Healthwatch Shropshire that Ward 27 at the Royal Shrewsbury Hospital was being used as a 'temporary' ward during busy periods to reduce winter pressures on beds. Due to patient numbers it had not closed after the winter period this year and is now a permanent ward.
The Lead for Patient Experience at SaTH suggested we visit the ward to see what effect, if any, the temporary nature of the ward was having on patient experience.
We looked at 5 aspects of patients' experience of staying in Ward 27.
Do they feel comfortable and able to relax?
Do they have confidence in the ability of the staff?
Do they feel supported?
Do they feel listened to and understood by staff?
Do they feel the staff communicate with them well?
Key Findings
The majority of visitors and patients were very positive about their experiences of Ward 27. They all said staff on the ward were friendly.
There was a busy and purposeful atmosphere. The ward was clean, tidy and light.
Four of the six patients we spoke to said there was nothing to do on the ward and three specifically said they would like television and radio to be available.
Three patients we spoke to commented that the Ward was noisy at night.
The Ward Manager and Ward Sister had clear priorities for the further development of the ward.
Staff and some patients told us that the lack of permanent Registered Nurses, HCAs and Doctors creates issues.
More Information about the Enter & View scheme can be found here.
Please note the findings of this report reflect what we found on the day of our visit and services may change over time. More information about this service can be found on the Care Quality Commission website and the hospital website.