Royal Shrewsbury Hospital, Ward 22RE (Respiratory) - Enter & View visit report
The purpose of this visit was to understand the patient experience and quality of care on Ward 22RE, a ward that has, in the past, lacked consistent leadership.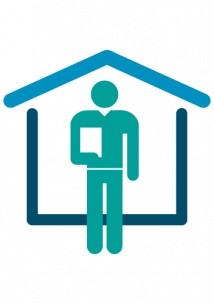 Summary
The Shrewsbury & Telford Hospital NHS Trust (SaTH) told Healthwatch Shropshire that Ward 22RE at the Royal Shrewsbury Hospital had been without a manager for a period of time.
The Lead for Patient Experience at SaTH suggested we visit the ward to see what effect, if any, the lack of consistent leadership of the Ward was having on patient experience.
We planned to
Speak to the current Ward Manager and Matron about their roles and leadership.
Speak to staff, patients and any relatives about their experiences looking at five areas:
Do they feel comfortable and able to relax?
Do they have confidence in the ability of the staff?
Do they feel supported?
Do they feel listened to and understood by staff?
Do they feel the staff communicate with them well?
Observe the ward environment from a patient's viewpoint.
Key Findings
We suggest that the following recommendations be considered:
Updating the floorplans on noticeboards and the website to make it easy to find the correct ward. Consider not having two Wards numbered 22.
The practice of having the newly appointed Ward Manager in post before the existing manager leaves is replicated whenever possible in other wards in the Trust if it is found to be effective.
Replacing noisy metal bins with quieter bins or not using metal bins in bay areas.
Ask patients about the food provided, and act to improve food quality and choice.
Look at ways to reduce noise on the Ward, particularly at night so that patients are not disturbed.
Providing each television with a remote control and headphones, so patients can control and watch television without disturbing other patients
Think about how to provide some respite for patients and visitors from the busy ward environment.
More Information about the Enter & View scheme can be found here.
Please note the findings of this report reflect what we found on the day of our visit and services may change over time. More information about this service can be found on the Care Quality Commission website and the hospital website.