Boosters jabs available for eligible Shropshire, Telford and Wrekin residents three months after second jab by appointment only and at 'some' walk-in clinics
People aged 40 and above are now able to have their Covid-19 vaccine three months (91 days) after the date of their second jab.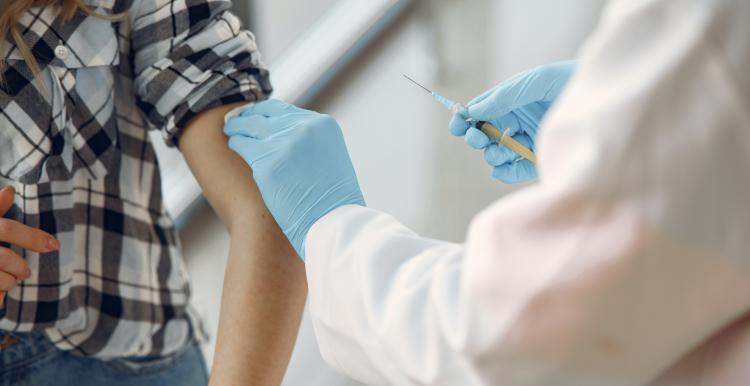 Previously, a minimum six month gap (182 days) was required between second doses and the booster vaccine. 
Those who have become eligible for a booster vaccine can now book their vaccination appointment directly using the National Booking Service, which is available online or over the phone.
Alternatively, some walk-in and pop-up sites in Shropshire, Telford and Wrekin can offer boosters after 3 months from your second dose, however, please be aware not all clinics can do this. Please bear with us whilst the necessary legal framework is put in place to enable ALL sites to offer boosters after a 3 month gap. Please read the clinic details carefully before you decide to go.
Steve Ellis, Deputy Senior Responsible Officer for the Shropshire, Telford and Wrekin Covid-19 Vaccination Service, said: "People currently eligible for a booster i.e. those aged over 40 and those at higher risk from Covid-19 can now access their booster vaccination three months (91 days) after their second dose. They can do this in Shropshire, Telford and Wrekin by booking online via the National Booking Service or by visiting a walk-in or pop-up clinic. However, please be aware not all walk-in clinics are offering boosters at three months yet, however, we expect this to change in the next week or so. Please check the clinic details carefully before you decide to go.
"This is the biggest change in eligibility since the programme was launched and will enable thousands more people to get protected earlier.  We strongly encourage people who are eligible to come forward for their booster or vaccination.  The vast majority of those being hospitalised with serious illness from Covid-19 are those who have not been vaccinated. 
"Vaccines are the best way to protect yourselves and your loved ones and reducing covid-related hospital admissions will help the NHS cope better during the winter months and reduce disruption to routine and planned care."
Although the government has announced that booster vaccines will soon be available to all adults, people aged between 18 and 39-years-old are kindly asked to hold off from attempting to arrange a booster vaccine appointment online or visiting one of the walk-in clinics.
Vaccination teams across Shropshire, Telford and Wrekin continue to work incredibly hard to provide the booster vaccine to older people and those with underlying health conditions. 
Currently, booster vaccines are only available for people over the age of 40, those with an underlying health condition and frontline health and social care workers. 
As soon as this changes, the NHS will invite those who qualify for a booster vaccine to come forward.
More information about the Covid-19 vaccination programme, including details of how to book a first, second, third or booster dose, can be found at Coronavirus (COVID-19) vaccination - NHS (www.nhs.uk).