Shrewsbury Health and Wellbeing Hub – Listening exercise
NHS Shropshire, Telford and Wrekin CCG is calling on the local community to share their views on a proposal for a new health and wellbeing hub in Shrewsbury.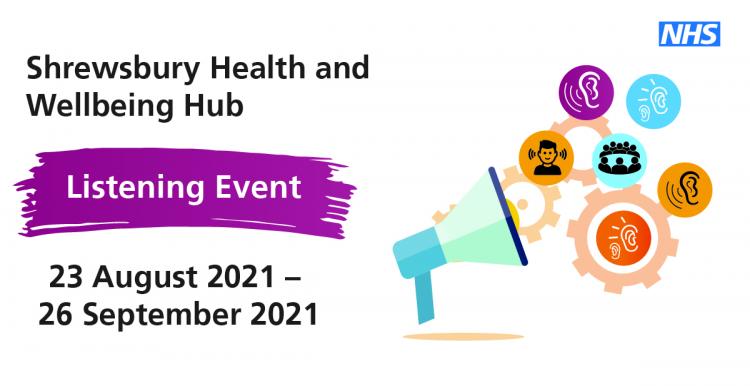 The CCG explain that the hub will pilot a new approach to providing local health and wellbeing services that work seamlessly together to offer high quality care for the local community. The new facility, which could open in Autumn 2024, will be a fantastic resource with a range of health and wellbeing services provided by the NHS, local council, and voluntary sector organisations under one roof, in a new state-of-the-art building.
A listening exercise has been launched, to understand what's important to local people when they are accessing GP services and their views on whether they think a health and wellbeing hub would be beneficial for themselves and the local community.
The listening exercise will run between 23 August 2021 and 26 September 2021. Local people can give their views by filling in the online survey here. Further information can be found here.
People without internet access, can request a telephone interview by calling 0121 611 0611.
If you have any questions or for documents in other languages and formats please email: agem.communications@nhs.net or call: 0121 611 0611.