Shropshire Patient Champion Takes Local Views to Heart of Westminster
Representatives from Healthwatch Shropshire recently travelled to London to join forces with more than 100 fellow local Healthwatch organisations at the annual parliamentary reception.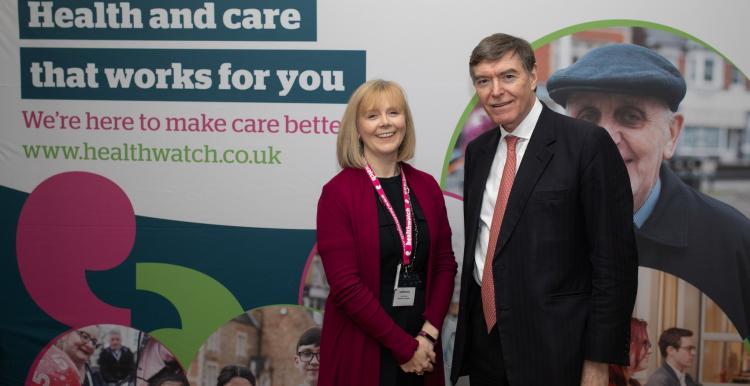 Attended by parliamentarians, as well as key decision makers from across the health and social care sector, the event provided an opportunity to speak with them about the work Healthwatch Shropshire has been doing to shape local services on behalf of Shropshire residents. This has included raising the concerns of patients and their families who are using the young people's mental health services in Shropshire; visiting care homes and services for people with dementia to hear first hand about their experiences; and visiting GP practices to find out how they are meeting the information and communication support needs of patients, service users, carers and parents with a disability, impairment or sensory loss.
Healthwatch Shropshire plays a vital role as the champion of patients in Shropshire, giving people the chance to air their views about the NHS services and care we receive. I regularly speak with Healthwatch Shropshire, but it was good to meet them in Westminster to discuss the work they are doing to influence the future of health services in Shropshire.