Second dose of COVID-19 vaccine
The NHS has issued some information and advice concerning the second vaccine dose.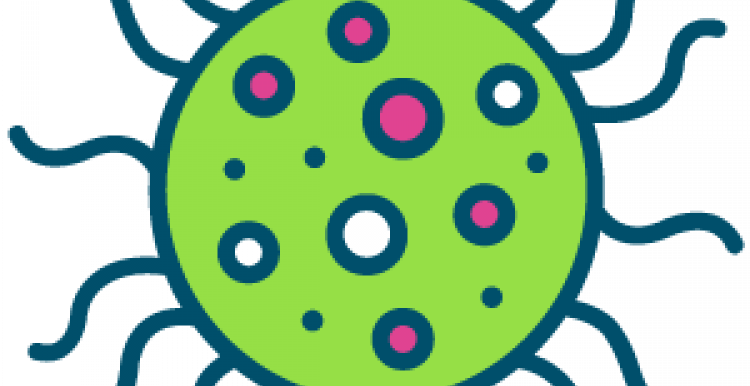 NHS information
(Issued 9 March 2021)
If you've had your first vaccine dose already, you may have had your 2nd dose appointment booked, if not, the NHS will contact you when it's time for your second dose.
It is important to remember that you must go back to the centre where you received your original vaccine.
Always take your ID and the card you were given when you received your first vaccine. This details which vaccine you received so that vaccinators can be sure you are receiving the correct second dose.
How will I be invited for the second dose of my vaccination?
The COVID-19 vaccination is given as two doses. You will have the second dose 11 to 12 weeks after having the first dose.
If you have had your first dose and have not yet been offered an appointment for your second dose, you will be contacted with an appointment for your second vaccination in due course. You will be contacted by the team you received your first dose of the vaccine from.
If you have chosen to be vaccinated in one of the vaccination centres, you will have booked both the first and second vaccinations at the same time when you book online.
When will I receive my second dose?
You will receive your second dose between 11 and 12 weeks after your first dose, in line with the national clinical guidance.
You will be contacted about 11 weeks after you received their first dose to make an appointment.
The organisations that gave you your first vaccination are responsible for ensuring you are contacted to receive your second dose.
Can I have my second dose in a different place?
We are currently asking patients to attend the same place for both their vaccination doses. If we can offer greater flexibility in future we will update our advice.
Patients will be contacted by the vaccination centre that provided their first dose in order to arrange an appointment for their second dose.
Except in exceptional circumstances, patients should not look to obtain their second vaccination from an alternative vaccination centre; patients are expected to obtain their second dose from the same vaccination centre where they received the first vaccination dose.
Each vaccination site is being supplied with second dose vaccine numbers based on the number of patients vaccinated with the first dose.
In order to ensure vaccination centres do not run out of vaccine, all patients are asked to comply with this nationally agreed arrangement.
I am moving to a different part of the country or to a different country but have had my first dose. Can I bring my second dose appointment forward?
No. We are under a national directive to space doses out by 12 weeks. This cannot be changed for reasons related to travel.
Why has the timeframe between first and second doses of vaccinations been increased?
The UK Chief Medical Officers have agreed a longer timeframe between first and second doses so that more people can get their first dose quickly, and because the evidence shows that one dose still offers a high level of protection. This decision will allow us to get the maximum benefit for the most people in the shortest possible time and will help save lives.
Getting both doses remains important so we would urge people to return for their second dose when invited. 
How effective is the first vaccine injection without getting the second one? 
It is important to have both doses of the vaccine to give you the best protection. While the first dose acts as an important immune response primer, the second dose is needed to boost your body's immune response to the COVID-19 virus providing the best protection for you.
It is also important to note that immunity is not instant once you have received your vaccination. It will take a period of time for your body to produce the antibodies needed to produce an effective immune response to fight future COVID-19 infection. Therefore it is important that even after you have had the COVID-19 vaccine you adhere to the current public health advice including social distancing and practicing good hand and respiratory hygiene.
What happens if a person has the first jab but not the second?  
Both vaccines have been authorised on the basis of two doses because the evidence from the clinical trials shows that this gives the maximum level of protection. 
To ensure as many people are vaccinated as quickly as possible, the Department for Health and Social Care now advise that the second dose of both the Oxford/AstraZeneca and the Pfizer/BioNtech vaccine should be scheduled up to 12 weeks apart.
The evidence doesn't show any risk to not having the second dose other than not being as protected as you otherwise would be. We would urge everyone to show up for both of their appointments for their own protection as well as to ensure we don't waste vaccines or the time of NHS staff. 
If I had the Pfizer vaccine in the first jab, can I have the AstraZeneca vaccine for my second one?
Public Health England, the Joint Committee on Vaccination and Immunisation (JCVI) and the Medicines and Healthcare products Regulatory Agency (MHRA) have all been very clear that in the absence of trial data to show it is safe and effective, doses should not be mixed. If you have a first dose of one vaccine, your second dose will be of that same vaccine too and that is what NHS organisations have been instructed to do.
What happens if I don't go for my second appointment?
The first dose of both COVID-19 vaccines will provide short term protection. It is important to get the second dose to provide fuller, longer term protection against COVID-19.